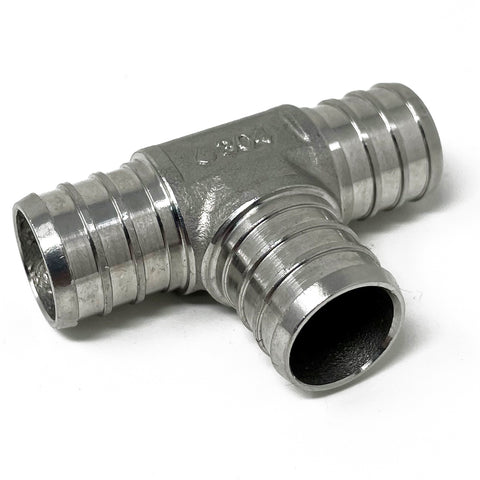 STAINLESS STEEL CRIMP PEX FITTINGS PEX TEE 3/4"
Specifications
Fitting Type Tee 3/4"
Connection Type PEX
Primary Material 304 Stainless Steel
Temperature Range Up to 400°F (204°C)
Maximum Pressure Rating 200 PSI
Stainless Steel Crimp PEX Fittings
3/4" #04215351 SSPEX-T07
3/4" #04215357 lot de 10x SSPEX-T07
Other size avalaible on request
Stainless Steel PEX Crimp fittings are great for all PEX applications. They are premium quality and durable. Featuring high corrosion resistance, and are ideal for areas with high acidity and anywhere water quality is an issue.
---
We Also Recommend
---